Kingyugi » Forums
Kingyugi, le site communautaire sur Yu-Gi-Oh! TCG, le jeu de cartes Yugioh. News, Cartes, Decks, Forums, Tournois, Reports,...
Vous n'êtes pas identifié.
Legendary Collection - Kaiba
Après Yugi et Joey (sans parler 5D's), voici enfin Kaiba.


Release date: 9 March 2018

SRP: $29.99 per set

Total Dueling domination never goes out of style for Seto Kaiba! This Spring, Legendary Collection Kaiba* brings together many of Kaiba's most famous cards along with other powerful cards often used alongside them in a 100-card all-foil mega-set. Joining them are 5 brand new cards inspired by classic cards like Lord of D. and The Flute of Summoning Dragon! Topping it off in the Legendary Collection tradition is a hard-back, fold-up Game Board with a complete 1-player Duel Field on one side and an unbordered Kaiba art version on the other.

Each Legendary Collection Kaiba box set contains:
• 3 Legendary Collection Kaiba Mega Packs. Of course, there's no way that Kaiba would settle for normal Mega Packs, so each of these Mega Packs contains 4 Secret Rares and 6 Ultra Rares for a total of 10 foil cards per pack (that's 30 cards per box)!
• 5 new cards based on some of Kaiba's famous cards like Lord of D., including a new Fusion Monster to Summon with The Fang of Critias!
• 1 Game Board
Dernière modification par Sho Phoenix (08-11-2017 23:23:46)
Re: Legendary Collection - Kaiba
To sum up, the 3 Mega Packs in the product have the following possible contents from its 105-card set:


4 copies of "Blue-Eyes White Dragon" (each with a different artwork)
"Card of Demise"
"Crush Card Virus"
"Ghost Ogre & Snow Rabbit"
"Droll & Lock Bird"
The Legendary Collection product also guarantees the following cards in each product:


a new incarnation of "Lord of D."
a new card whose effect complements that of "The Flute of Summoning Dragon"
a card based on "Ring of Destruction"
---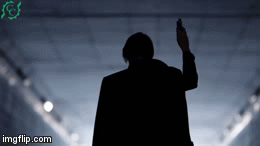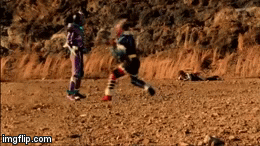 Re: Legendary Collection - Kaiba
https://i2.wp.com/ygorganization.com/wp … evenge.jpg

LC06-EN001 Goddess of Sweet Revenge
Level 6 LIGHT Fairy Effect Monster
ATK 1800
DEF 2000
While you control no cards and this is the only card in your hand, when an opponent's monster declares an attack: You can discard this card; destroy as many cards as possible your opponent controls, then you can Special Summon 1 monster from your Deck.
Re: Legendary Collection - Kaiba



Dragon Revival Rhapsody
Normal Spell Card
If you control a Spellcaster monster: You can target up to 2 Dragon monsters in your GY, including at least 1 Normal Monster; Special Summon them. Your opponent takes no damage this turn. You can only activate 1 "Dragon Revival Rhapsody" per turn.
Dernière modification par Xerikas (17-02-2018 18:40:29)
---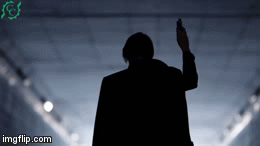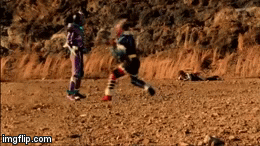 Re: Legendary Collection - Kaiba



The King of D.
Level 4 DARK Spellcaster Effect Monster
ATK 1200
DEF 1100
This card's name becomes "Lord of D." while on the field. When this card is Normal Summoned: You can discard 1 Spell/Trap; add 1 "The Flute of Summoning Dragon", "The Melody of Awakening Dragon", or "Dragon Revival Rhapsody" from your Deck to your hand.
---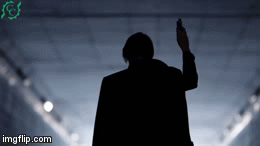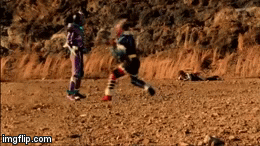 Re: Legendary Collection - Kaiba
Destruction Dragon
FIRE/Dragon - Fusion - Effect/8/2000/3000
Must be Special Summoned with "The Fang of Critias", using "Ring of Destruction". Once per turn: You can target 1 card your opponent controls; destroy it. Then, if it was a Monster Card, inflict damage to your opponent equal to its original ATK.

Loop of Destruction
Continuous Trap Card
This card's name becomes "Ring of Destruction" while on the field. Once per turn, if a monster(s) is destroyed by a card effect (except during the Damage Step): You can target 1 monster on the field; destroy it, and if you do, each player takes ??? damage.

Des pics + des reprints : https://yugiohblog.konami.com/articles/?p=8622
Re: Legendary Collection - Kaiba
La liste des raretés :

Secret Rares(50/50)
LCKC-EN008 Blue-Eyes Shining Dragon
LCKC-EN010 The White Stone of Legend
LCKC-EN011 The White Stone of Ancients
LCKC-EN012 Maiden with Eyes of Blue
LCKC-EN015 Sage with Eyes of Blue
LCKC-EN016 Priestess with Eyes of Blue
LCKC-EN018 Dragon Spirit of White
LCKC-EN019 A-Assault Core
LCKC-EN020 B-Buster Drake
LCKC-EN021 C-Crush Wyvern
LCKC-EN025 Burst Stream of Destruction
LCKC-EN026 Polymerization
LCKC-EN027 The Flute of Summoning Dragon
LCKC-EN028 The Melody of Awakening Dragon
LCKC-EN029 Card of Demise
LCKC-EN030 Fiend's Sanctuary
LCKC-EN031 Majesty with Eyes of Blue
LCKC-EN032 Enemy Controller
LCKC-EN034 Silver's Cry
LCKC-EN035 Beacon of White
LCKC-EN039 Ancient Rules
LCKC-EN040 Cost Down
LCKC-EN041 Neutron Blast
LCKC-EN042 Lullaby of Obedience
LCKC-EN044 De-Fusion
LCKC-EN052 Interdimensional Matter Transporter
LCKC-EN057 Blue-Eyes Ultimate Dragon
LCKC-EN059 ABC-Dragon Buster
LCKC-EN065 Dragon Master Knight
LCKC-EN066 Azure-Eyes Silver Dragon
LCKC-EN068 Dark Armed Dragon
LCKC-EN071 Beelze of the Diabolic Dragons
LCKC-EN072 Dragon Ravine
LCKC-EN073 Dragonic Tactics
LCKC-EN074 Return of the Dragon Lords
LCKC-EN075 Dragon Shrine
LCKC-EN076 Trade-In
LCKC-EN087 Number S39: Utopia the Lightning
LCKC-EN090 Terraforming
LCKC-EN092 Cards of Consonance
LCKC-EN094 Chain Disappearance
LCKC-EN101 Delinquent Duo
LCKC-EN102 White Hole
LCKC-EN103 Call of the Grave
LCKC-EN104 Anti Raigeki
LCKC-EN106 Goddess of Sweet Revenge
LCKC-EN107 The King of D.
LCKC-EN108 Destruction Dragon
LCKC-EN109 Dragon Revival Rhapsody
LCKC-EN110 Loop of Destruction

Ultra Rares(60)
LCKC-EN001 Blue-Eyes White Dragon
LCKC-EN002 La Jinn the Mystical Genie of the Lamp
LCKC-EN003 Vorse Raider
LCKC-EN004 Judge Man
LCKC-EN005 X-Head Cannon
LCKC-EN006 Y-Dragon Head
LCKC-EN007 Z-Metal Tank
LCKC-EN009 Kaibaman
LCKC-EN013 Protector with Eyes of Blue
LCKC-EN014 Master with Eyes of Blue
LCKC-EN017 Rider of the Storm Winds
LCKC-EN022 Heavy Mech Support Platform
LCKC-EN023 Heavy Mech Support Armor
LCKC-EN024 Vampire Lord
LCKC-EN033 Ring of Defense
LCKC-EN036 Mausoleum of White
LCKC-EN037 The Fang of Critias
LCKC-EN038 Soul Exchange
LCKC-EN043 Shrink
LCKC-EN045 Spell Reproduction
LCKC-EN046 Crush Card Virus
LCKC-EN047 Deck Devastation Virus
LCKC-EN048 Eradicator Epidemic Virus
LCKC-EN049 Full Force Virus
LCKC-EN050 Ring of Destruction
LCKC-EN051 Castle of Dragon Souls
LCKC-EN053 Mirror Force
LCKC-EN054 Tyrant Wing
LCKC-EN055 Cloning
LCKC-EN056 Virus Cannon
LCKC-EN058 Blue-Eyes Twin Burst Dragon
LCKC-EN060 VW-Tiger Catapult
LCKC-EN061 XYZ-Dragon Cannon
LCKC-EN062 Mirror Force Dragon
LCKC-EN063 Tyrant Burst Dragon
LCKC-EN064 Doom Virus Dragon
LCKC-EN067 Thunder Dragon
LCKC-EN069 Tiger Dragon
LCKC-EN070 Ancient Fairy Dragon
LCKC-EN077 Droll & Lock Bird
LCKC-EN078 Ghost Ogre & Snow Rabbit
LCKC-EN079 Ghost Reaper & Winter Cherries
LCKC-EN080 Ash Blossom & Joyous Spring
LCKC-EN081 D.D. Crow
LCKC-EN082 V-Tiger Jet
LCKC-EN083 W-Wing Catapult
LCKC-EN084 Dragunity Dux
LCKC-EN085 Dragunity Legionnaire
LCKC-EN086 Dragunity Phalanx
LCKC-EN088 Raigeki
LCKC-EN089 Fusion Sage
LCKC-EN091 Double Summon
LCKC-EN093 The Monarchs Stormforth
LCKC-EN095 Fiendish Chain
LCKC-EN096 Parrot Dragon
LCKC-EN097 Giant Red Seasnake
LCKC-EN098 Mikazukinoyaiba
LCKC-EN099 Warrior Elimination
LCKC-EN100 Exile of the Wicked
LCKC-EN105 Just Desserts
Membre
Re: Legendary Collection - Kaiba
pour chopper les sister une sur 20 boite
Re: Legendary Collection - Kaiba
mentali71 a écrit:

pour chopper les sister une sur 20 boite
1 sister en 20 boites ? tu doit vraiment pas avoir de chance a notre dc sur une dizaines de boite on a eu 2 ghost ogre 2 ghost reaper et 1 ghost ash et sinon on a eux aussi 3 droll ad lock bird 2 beelze 2 card of demise et 2 raigeki
Membre
Re: Legendary Collection - Kaiba
je disiat ça pour la theorie
Dernière modification par mentali71 (06-03-2018 17:04:38)