Kingyugi » Forums
Kingyugi, le site communautaire sur Yu-Gi-Oh! TCG, le jeu de cartes Yugioh. News, Cartes, Decks, Forums, Tournois, Reports,...
Vous n'êtes pas identifié.
Membre
Flames of Destruction
Date de sortie : 3 Mai 2018
Sneak Peek : 28-29 Avril 2018


Flames of Destruction closes out the first Dueling season of the Yu-Gi-Oh! VRAINS era with a bang! This 100-card booster set will shake things up with new cards for established Deck themes, a brand-new Link Monster theme that can be played as its own Deck or spliced into existing strategies, the return of the Elemental Lords, and more!

These new Link Monsters have flexible Link Materials that let you use them in any Deck, and each one has two abilities: one that you use when you Link Summon the monster and one that's always active. These powers range from retrieving any Spell or Trap Card from your Graveyard to changing the number of cards you get to draw each turn. With some strategic card placement, you could be drawing up to 6 cards at the start of your turn instead of just 1!

To make the most of these abilities, you'll want to keep your Link Monsters co-linked. If you do, you'll get a refund on the cost of the new monsters' one-shot abilities and their always-on powers will grow much stronger! Try combining these monsters with cards like Tri-Gate Wizard from Structure Deck: Cyberse Link or Firewall Dragon from Code of the Duelist to gain even more from co-linking your monsters.

For over 5 years, the four Elemental Lords have stood alone as keepers of some of the strongest effects allowed in Dueling. In Flames of Destruction, the fifth Elemental Lord finally arrives, along with the monsters tasked to guard their great powers from those who would misuse them! The newest Elemental Lord can only be Summoned while you have exactly 5 LIGHT monsters in your Graveyard and commands the power of Raigeki – the power to destroy all enemy monsters at once! This Elemental Lord is a great fit in Decks built using the LIGHT monsters from Structure Deck: Wave of Light. Those monsters specialize in preventing your opponent from making their best plays, but when your opponent does manage to Summon their best monsters, this new Elemental Lord can wipe them out!

The servants of the Elemental Lords can shift their Attributes while in the Graveyard, allowing you to adjust until you have exactly 5 monsters of the same Attribute as the Elemental Lord you want to Summon. While they're on the field, they can help you search out your Elemental Lords, flip your opponent's monsters face down, negate Spell and Trap Cards, and more! They even have their own Field Spell that lets you pay the cost of these effects by sending useful cards from your Deck to the Graveyard, making them better than free!

On top of all that, Flames of Destruction is full of cards that are useful in any Deck and cards that elevate popular themes to new heights! You could find…

Powerful Trap Cards you can activate from your hand.
A new "Trap Hole" that banishes monsters face down.
A Spell that revives one of your monsters in a Zone a Link Monster is pointing to.
A new "Topologic" Link Monster that banishes all Spells and Traps on the field when a monster is Special Summoned to a Zone it points to.
A Dragon that can erase all the cards in a single column and then render that column unusable.
A "Vampire" Link Monster that's the perfect companion card to the vampires in Dark Saviors.
A "Trickstar" soloist that shrugs off activated card effects and inflicts big damage every turn.
… and more! This last 100-card booster set of the 2017-2018 Dueling season is poised to heat things up all summer long!
Ça me donne envie de lancer car on vient d'apprendre ça :
"Like May's Flames of Destruction, this set will include 12 never-before-seen World Premiere cards"

Donc ça réduit le nombre d'imports (12 / 8). Dommage.
Dernière modification par Sho Phoenix (08-03-2018 09:18:47)
---
-- Sho Phoenix --
Ma liste
Membre
Re: Flames of Destruction
arf on aura pas le reste des fA et des vendread ?
Membre
Re: Flames of Destruction
mentali71 a écrit:

arf on aura pas le reste des fA et des vendread ?
Si, ce sont des exclues TCG pas des imports, c'est plutôt sur ce qui restait de link vrains que ça va être tendu.
globe trotteur vers les worlds
Re: Flames of Destruction
---
Quand tout espoir semble perdu.
Quand la défaite semble inévitable, que seul une situation précise peux te sauver.
Fait confiance à ton adversaire, il va t'aider à t'en sortir.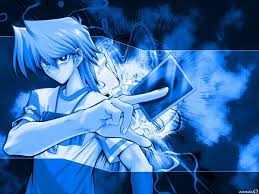 Echo
Re: Flames of Destruction
Il y a besoin d'un seul slot pour qu'ils mettent Neeflefiber

Edit: c'est moi ou il y a pas la date dans le post?
Dernière modification par [WaoH]Laffa (05-03-2018 05:07:46)
---
Membre
Re: Flames of Destruction
[WaoH]Laffa a écrit:

Il y a besoin d'un seul slot pour qu'ils mettent Neeflefiber

Edit: c'est moi ou il y a pas la date dans le post?
Ajouté.

---

Le produit Special Edition (7 Juin) :


Flames of Destruction unleashes the full power of the elements with the new "Elementsaber" monsters, a new monster theme that works with the existing "Elemental Lord" monsters. To celebrate this release and give players a second chance to get the older (and sometimes hard to find) Elemental Lords, each Flames of Destruction Special Edition box comes with 1 of 2 Elemental Lord monsters, either Moulinglacia the Elemental Lord or Grandsoil the Elemental Lord. Moulinglacia, the Elemental Lord of Water, was first released in 2012's Abyss Rising booster and has never been reprinted, until now. Grandsoil, the Elemental Lord of Earth, after first appearing in 2012's Return of the Duelist, was toppled from his throne and is currently not legal for play, due to his incredibly high power level, .

Each Flames of Destruction contains: 3 Flames of Destruction booster packs, either Moulinglacia the Elemental Lord or Grandsoil the Elemental Lord, and 1 of 2 Super Rare preview cards from the upcoming booster set, Cybernetic Horizon.
---
-- Sho Phoenix --
Ma liste